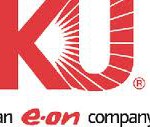 Louisville Gas and Electric and Kentucky Utilities are warning customers of a telephone scam where a caller pretends to be a utility employee and ask the customer to pay their bill over the phone or in person and threaten to disconnect services. The companies offer the following advice:
• LG&E and KU never call and ask for credit or debit card numbers or other personal information.
• As a courtesy, LG&E and KU do make computer-generated calls to remind customers if their payment is late, and the call includes an option for customers to select if they want to make their payment by phone.
• Customers who receive a live phone call, an e-mail or letter that is suspicious should call the companies, who will always verify official communications. LG&E customers should call 502-589-1444 (outside Louisville at 1-800-331-7370); KU customers should call 1-800-981-0600.
• The utilities offer customers a variety of official payment options. A complete list can be found at www.lge-ku.com/ways_to_pay.asp.
• Customers who have been impacted by this scam should report it to their local police department.
KU says that sometimes utilities representatives may need access to a customers home, but employees would never collect payment at a residence.